The Valley High School varsity football team will welcome Class 4A fifth-ranked Waukee to Valley Stadium on Friday, Oct. 2, for its next game.
Kickoff is set 7 p.m. DO NOT arrive to Valley Stadium if you did not receive a voucher. Livestream information can be found below.
For those fans who did receive a voucher, here are reminders ahead of Friday's game:
Combat Hunger: Valley vs. Waukee
This week, Valley will go head-to-head with Waukee on both the football field and during Start 102.5's Combat Hunger Virtual Fundraiser.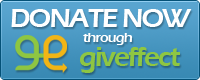 Face Coverings
Students, staff, spectators, and media must wear a face covering at all times. This is in line with WDMCS' current Return-to-Learn mitigation strategies. Guests will not be granted entry into events without a face covering.
Admission
In order to promote social distancing, admission to Friday's game will be limited. General public tickets will not be available.
Instead, members of Valley's varsity football program, as well as band, cheer, and dance members, received three vouchers to distribute to spectators of their choosing. These vouchers allow individuals to pay admission to gain entrance for the contest. The voucher only allows an individual to purchase admission, has no cash value, and may only be used at the venue and event listed.
Admission is $6. Gates will open at 5:30 p.m. Ticket booths are located at the north and west entrances of the stadium.
All visiting spectators are asked to enter the stadium at the north entrance and sit on the east side of the stadium. View more information about ticket prices >
Students who have a SAT or families who have purchased a pass from the Valley Tiger Booster Club AND receive one of the uniformed players' vouchers for distribution can use their SAT/Booster Club pass for admission into the event.
There are no pass-outs or drop-offs allowed at Valley Stadium.
All bags, purses, and backpacks entering the stadium will be checked. If you will be bringing any of these items with you to the stadium, please enter through the bag lines at the north and west gates.
Seating
Both home and visiting fans are expected to sit in appropriate seating sections marked in blue tape at the stadium.
COVID-19 Capacity at Valley Stadium
HOME SECTION: 1,100 seats (groupings of three per taped area)
VISITOR SECTION: 200 seats (groupings of three per taped area)
Once inside, fans are asked to remain in their seats and to not roam throughout the stadium. There will be no loitering behind the stands.
There are no balls of any type allowed at Valley Stadium. No baby powder, confetti, artificial noisemakers, masks, or signs allowed in student sections — home and away.
Student Seating
Due to the EXCELLENT behavior of our Valley students at last week's homecoming game, we will be offering another limited student section for this Friday's game vs. Waukee.
Here are the details:
There will be 200 seats available.
The seats will be offered for free!
Students will be expected to socially distance (4 per row) and wear a face covering.
A Google Form will be sent out to SENIORS first at 8 a.m. Tuesday, Sept. 29.
If there are seats still available, a Google Form will be sent to JUNIORS at 8 a.m. Wednesday, Sept. 30.
If there are seats still available, a Google Form will be sent to SOPHOMORES at 8 a.m. Thursday, Oct. 1.
The first 200 students to fill out the form get a seat.
You can only reserve a seat for yourself. Multiple submissions from the same email address will not be accepted.
Students who get a seat will be notified via email at 4 p.m. on Thursday, Oct. 1.
Students will enter Valley Stadium via the far west entrance. Gates open at 6 p.m. You must bring your student ID and be on the list to get into the game.
We are so excited to have you come to cheer on our Tigers!
RELATED: Friday Football Announcements Ahead of Waukee vs. Valley
Concessions
Visitor concessions are located in the northeast corner of the stadium. Concessions will be open, with sealed and pre-packaged items available for purchase as well as protein sandwiches, tiger corn, and popcorn. When in line, please follow social distancing guidelines.
Spectators are not allowed to bring their own coolers, food, or drinks into the stadium.
Restrooms
Visitor restrooms are located in the northeast corner of the stadium. When in line, please follow social distancing guidelines. Please also follow good hygiene measures.
Livestream: Waukee vs. Valley Football
WDMCS is collaborating with Central Iowa Sports Network for free livestream viewing of Friday's game.
Other Ways to Follow
Fans can also follow the action with real-time updates from @vhstigers on Twitter.